Prof. Mazumder awarded the 2019 Distinguished Researcher of the Year Award at University of Illinois at Chicago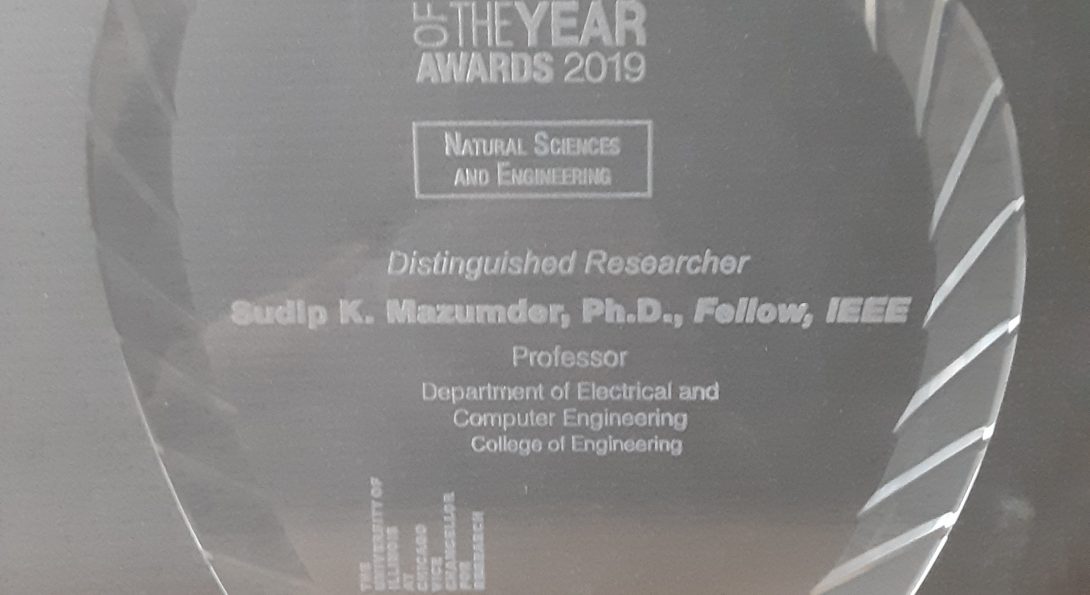 Sudip Mazumder was named a UIC Distinguished Researcher of the Year Award for 2019 by the Office of the Vice Chancellor for Research. This annual research and scholarship award celebrates the efforts of individuals who make exceptional progress advancing knowledge in their research area.
Mazumder, who received word of the honor earlier this spring, was named in the Basic Life Sciences category. His research interests include power electronics and devices, with applications including renewable energy, electric vehicles, smart grid, aerospace, biomedicine, and cyber-physical energy systems. He said he was honored to receive this "once in a lifetime, prestigious award" from UIC.
Mazumder is a pioneer in the field of power electronics, developing highly successful mechanisms to control the performance of solid-state power conversion systems at the semiconductor device level.
Modified on October 06, 2020